hide me
We offer several options to renew memberships:
$200 – 12 months (2 months free)
$120 – 6 months
$60 – 3 months
Instructions For Renewal:
Login into the member site at members.bridinghearts.org
If your membership is not yet expired:

A. Click on "Subscription Management" under the dropdown in the upper right corner of the screen. If your membership is expired, skip to the next step.
Subscription Management Link
B. Click "Change" to select a membership type.

Subscription Management
3. Select your membership option from the dropdown list, then click "Select".
Select Package
4. Click "Pay with PayPal".
Note: You do NOT have to have a PayPal account to pay for your membership.
5. Select either "Log in to your PayPal account" or "Pay with a credit or debit card" option:
hide me
hide me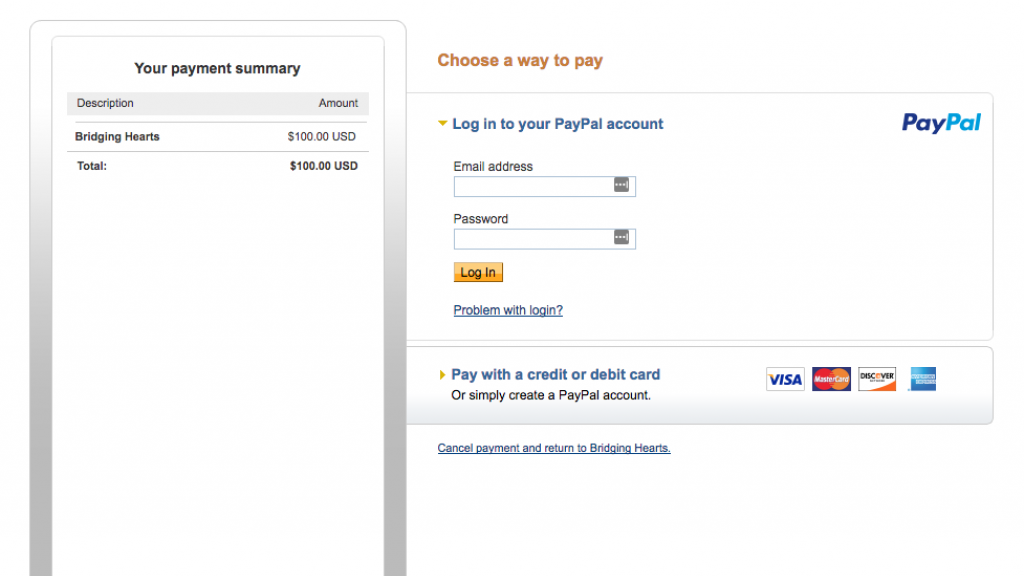 PayPal Option 1
PayPal Option 2
hide me
hide me
6. Complete the PayPal checkout and return to the member site. Your membership should now be renewed.
If you have problems renewing, please email Meghan at [email protected], or text or call 612-888-HRTS (612-888-4787).
hide me